---
---
Manufacturers
---
Viewed Products
---
---

| | |
| --- | --- |
| Tactical Mag Install | |
TOOLS NEEDED FOR INSTALLATION All that you will need to fasten the AK-47 Tactical Extended Magazine Release to your rifle are the following hand tools: 1) Power Drill 2) 1/8 inch Drill Bit 3) Pop Rivet Tool or Machine Screws and Wrench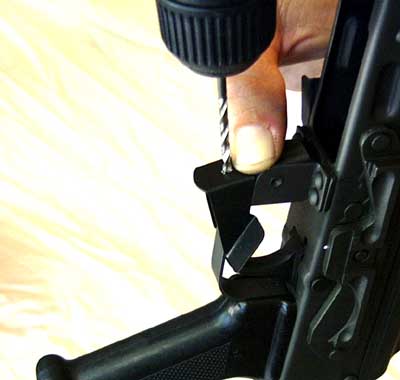 DRILLING THE EXISTING MAGAZINE RELEASE The Tactical Magazine Release forms its own drilling template. Simply hold it in place and drill through the existing holes in the new mag release.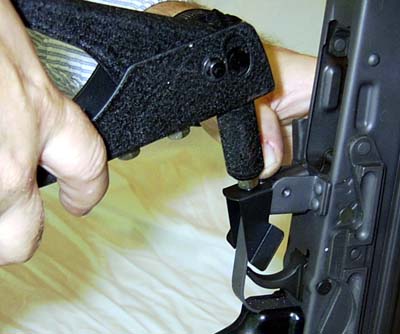 FASTENING THE NEW MAGAZINE RELEASE Fasten the new magazine release to the existing release using the supplied rivets. Pop rivet tools are available at any hardware or home improvement store and are very inexpensive. Alternatively, the mag release may be attached with button head screws.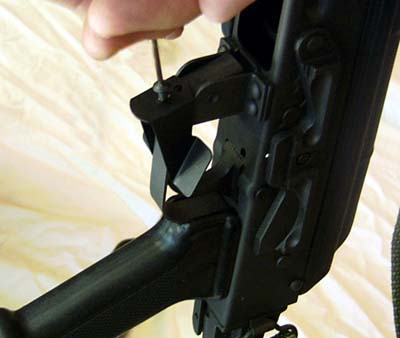 AK COMPLETE WITH TACTICAL EXTENDED MAGAZINE RELEASE You will be dropping mags faster without your strong hand coming off the pistol grip! Anyone can have this job complete in a few short minutes!